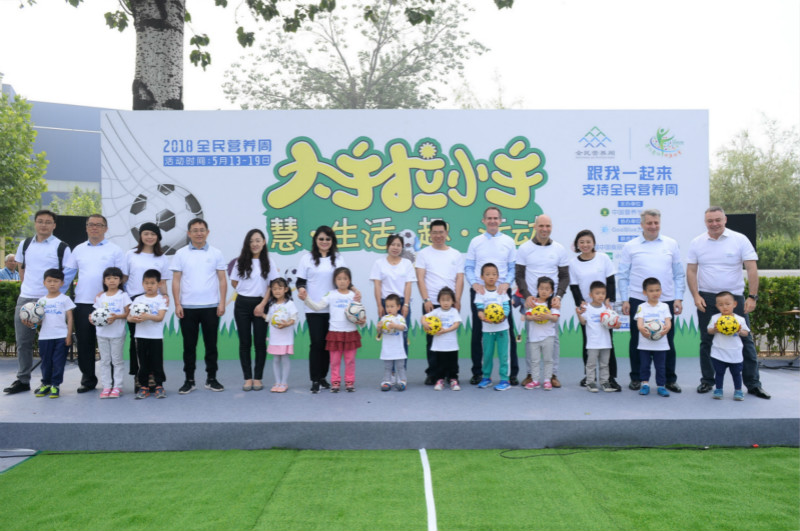 In line with the theme of "Smart Eating, Healthy Weight" of the National Nutrition Week, parent-child sports organized by the Chinese Nutrition Society and co-organized by Goal Blue was held in Beijing on May 12. This activity also officially opened the prelude to the National Nutrition Week, May 12-19, 2018.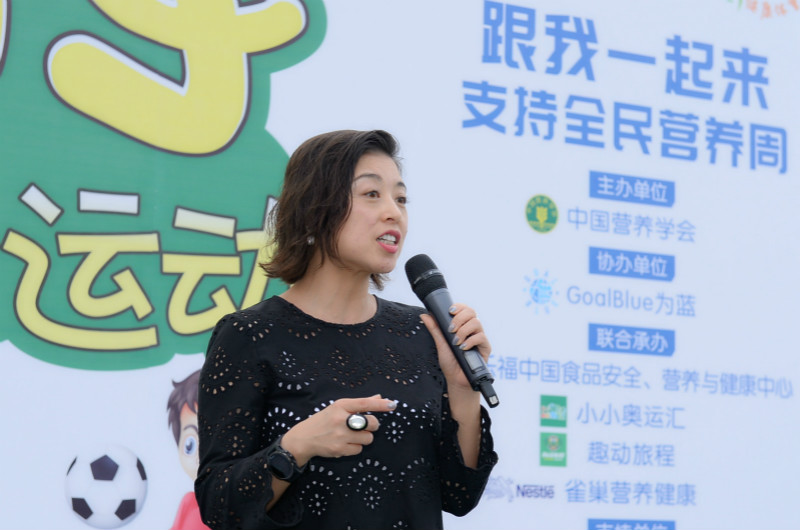 Mr. Lai Jianqiang, Deputy Director,Nutrition and Health institute of China CDC, Executive Director of ChineseNutrition Society,Mr. Francois BLANC,Conseiller agricole régional, French embassy,Mr. Chu Dong, Executive vicepresident, China Chain store and Franchise Association (CCFA),Mr. Martin Dallocchio, Vicepresident of Carrefour China (North West),May Mei, Executive Director of GoalBlue attended the event and delivered a speech.
Children's nutrition and health are closely related to the national health level. The World Cup will be held in June,the event focus on children's fun football. The games combined with nutrition experts' dietary guidance to make health start from children.