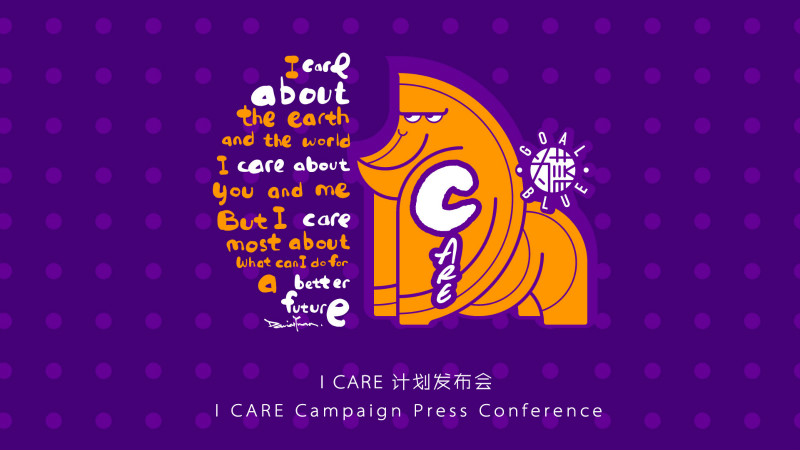 GoalBlue launched the ICARE campaign on the 49th Earth Day, on April 22th in Beijing.
ICARE is building anecosystem to connect consumers and responsible environmental business solutions establishing and promoting sustainable lifestyle, eco-friendly consumer behaviours and to live in symbiosis with our environment. ICARE is the key value of GoalBlue. It is a campaign and also a slogan. Both enterprises and consumerscan be actively involved in the campaign on GoalBlue's ICARE Wechat platform.

Enterprise representatives from Moka Bros, Midi Art, SteamRhino Brewing, LONG JUN Bio Plastic Professor, Xiao Heng Dumplings, TRIBEORGANIC, Panda Brew, Cotton Craft, F2N Market, Hatsune signed the ICARE – Corporate Social ResponsibilityLetter of Commitment during the ICARE press conference, becoming the firstbatch of ICARE enterprises.
Apart from the enterprises above, ICARE campaign is also supported by Dao Foods, HowBottle, 700Kids, BionicBrew, SlowBoat Brewery, Obentos, GungHo! Pizza, Glo Kitchen, Nooxo, REmakeHub. American actor Ian Somerhalder posted an ICARE supporting video on his social media platform advocating for the support of his followers.