Earth Day Celebration: GoalBlue launches "Sunset Craft Beer Run, Meatless Happiness"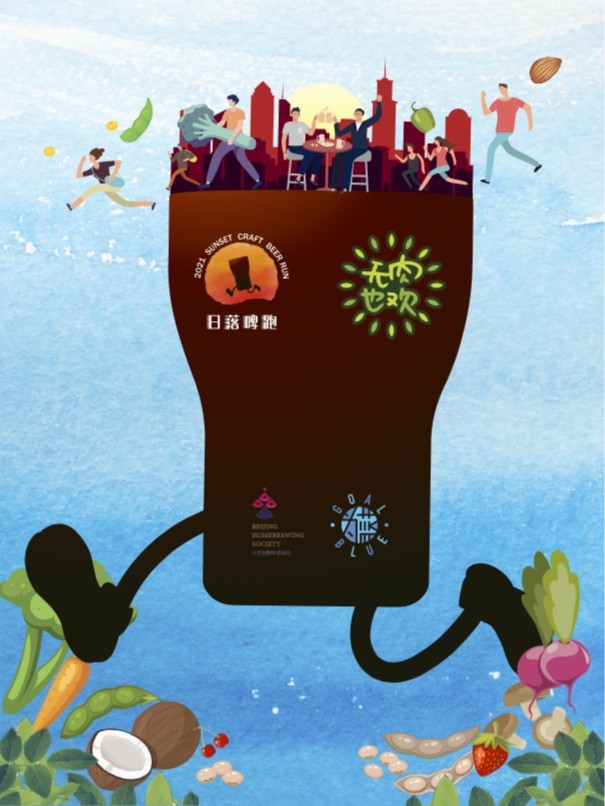 On April 22nd 2021, GoalBlue cooperated with Beijing Homebrewing Society to launch an offline activity titled "Sunset Craft Beer Run, Meatless Happiness", to celebrate the Earth Day.
The mission of this activity was to further advocate "Smart Eating, Balanced Diets", which calls on people to adopt a more balanced dietary structure by eating more plant protein and sustainable fishery products and less red meat. It is an advocacy that leads people to rethink how their food choices influence the environment and climate, and urges action changes for their health and for the planet.
Therefore, through this cross-sector cooperation, GoalBlue spread the knowledge of healthy eating and introduced plant-based foods, offering the 100+ participants an opportunity to experience meatless diets, which helped them to start a sustainable living. We incorporated two top plant-based brands HERO Protein and Z-Rou into this advocacy activity, which presented their meatless products and were warmly welcomed by the participants.
GoalBlue will continue to promote the advocacy of "Smart Eating, Balanced Diets" with Beijing Homebrewing Society, to reach a diversity of restaurants and consumers, to lead more action changes.