The Third China Ocean NGO Forum opened, GoalBlue shared the driving force of consumers
On October 29th, the third China ocean NGO forum with the theme around " Take Action for Our Ocean" was officially opened in Hainan. About 230 participants from government departments, local and international NGOs, foundations, scientific research institutes, marine related enterprises, media and other fields gathered in Yalong Bay, Sanya, Hainan Province, to sort out the current situation and challenges of ocean issues and explore the coordinated action directions for ocean NGOs.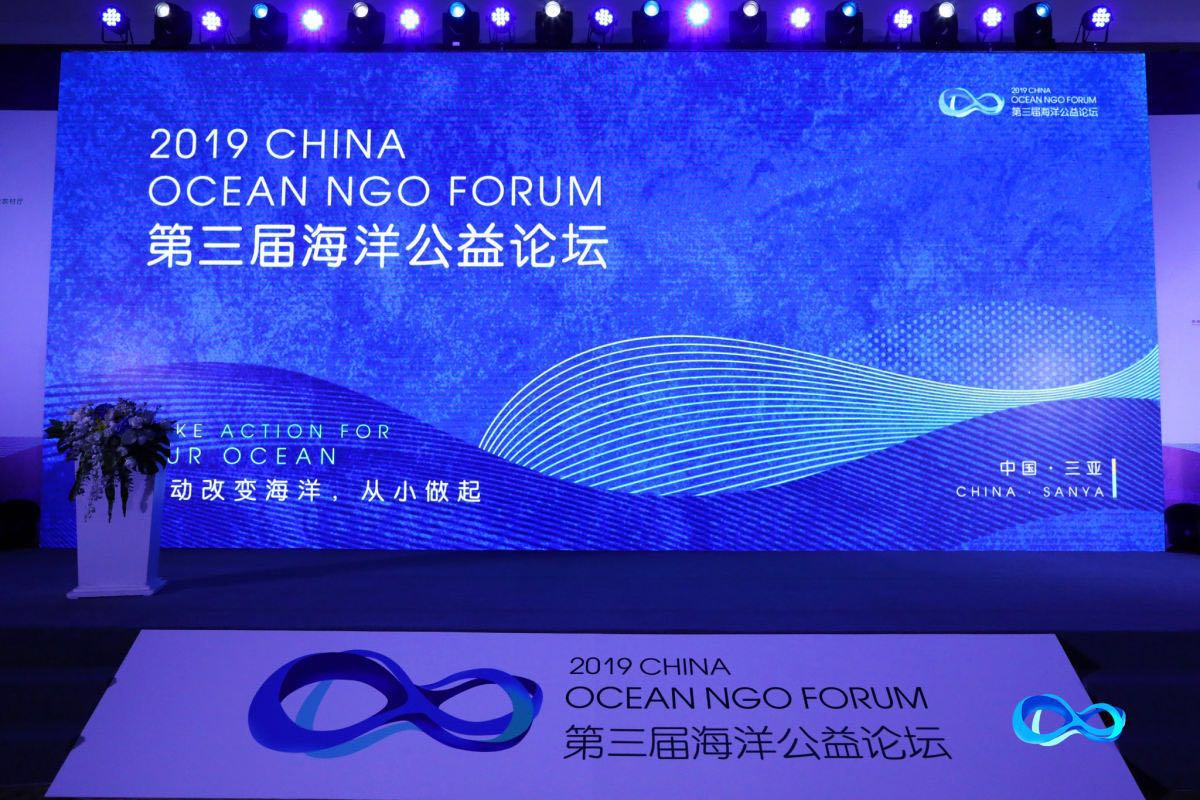 At the opening ceremony, Chen Xiao, DeputySecretary General of Sanya Municipal People's government, and Zhang Li,Secretary General of SEE foundation, warmly congratulated the forum, andrepresentatives from the Provincial Department of agriculture and rural areas,the Provincial Department of ecological environment, Sanya Municipal Bureau ofecological environment, China Association for the promotion of internationalnon-governmental organization cooperation, China Association for internationalagricultural exchange and other representatives also attended the forum.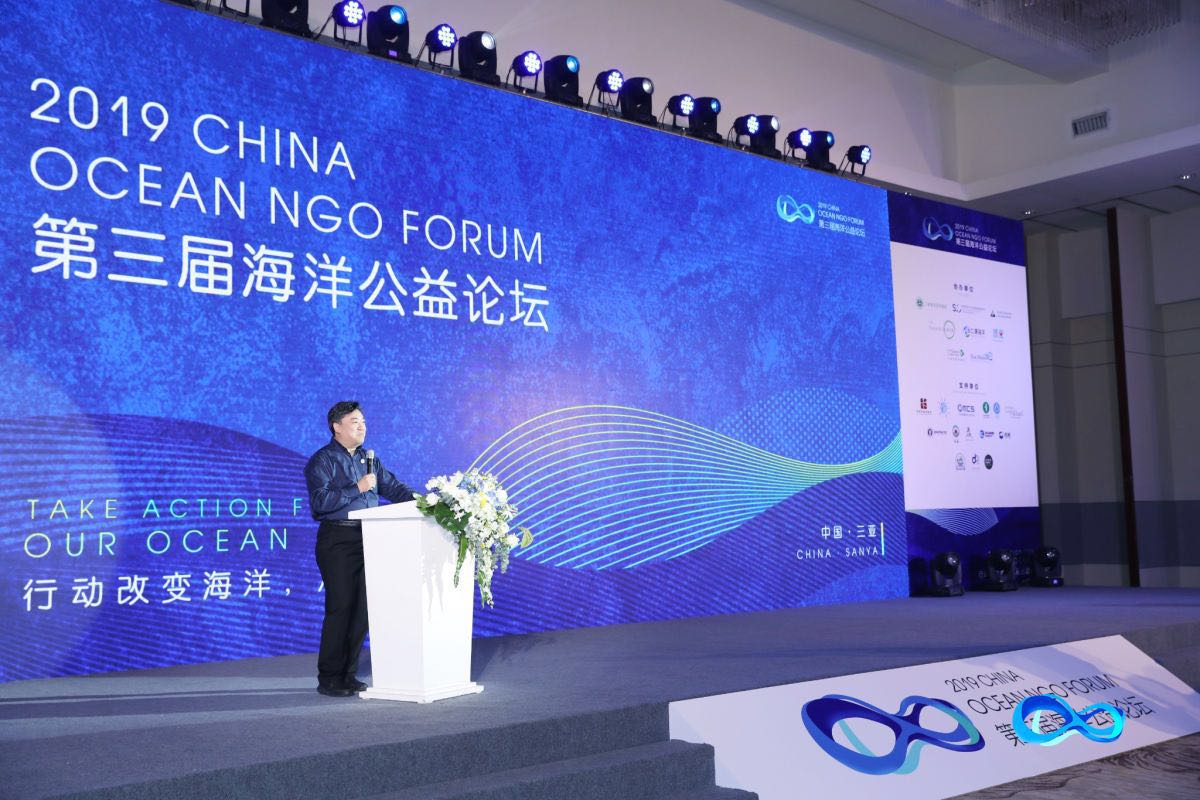 Subsequently, the Convener of the AdvisorCommittee of the Belt and Road Initiative International Green DevelopmentCoalition, Eric Solheim in the keynote speech of the forum pointed out that theglobal oceans are facing severe problems such as rising temperature, overfishing and plastic pollution, calling on all sectors of society in China,especially the government and enterprises. We should actively cooperate withnon-governmental organizations to improve the efficiency and effectiveness ofmarine protection actions; Zhou Meng, Dean of the school of Oceanography,Shanghai Jiaotong University, advocates overall solutions to solve the problemsof people and nature, popularize environmental education and advocate sustainablelifestyles; Professor Larry Crowder from Stanford University believes that onlywhen government agencies, non-governmental organizations and stakeholders worktogether to create a way to solve the ocean problems, the ocean protection canbe expected to achieve greater success.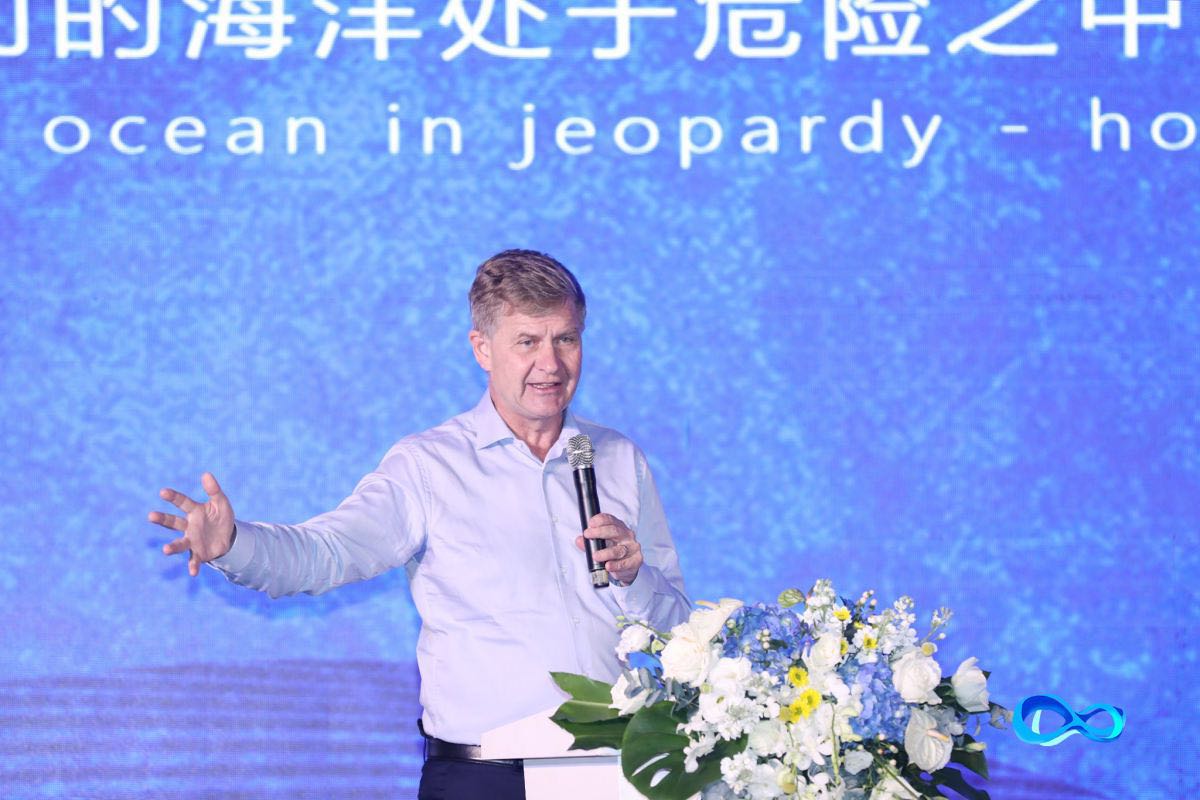 The forum also set up multiple dialogues andsegments of release achievements. Five representatives from NGOs, charitablefoundations, enterprises, media and scientific research institutes shared theiroriginal intentions and experiences in the field of marine and fishery, anddiscussed how to use their respective advantages to provide systematic supportfor the sustainable development. The founder and CEO of GoalBlue, May, alsoshared her opinions at the sub-forum and dinner party of this forum. FromJanuary to March this year, GoalBlue conducted a survey on the consumptionbehavior of sustainable aquatic products for consumers aged 18-45 in China'sfirst-tier cities, collected 2556 valid questionnaires from five cities,including Beijing, Shanghai, Guangzhou, Shenzhen and Hangzhou. Based on theanalysis and research results, consumers in the first-tier cities in mainlandChina are not familiar with sustainable aquaculture products. Althoughconsumers are willing to pay a certain premium for sustainable aquacultureproducts, but they are not very clear about the way of purchase.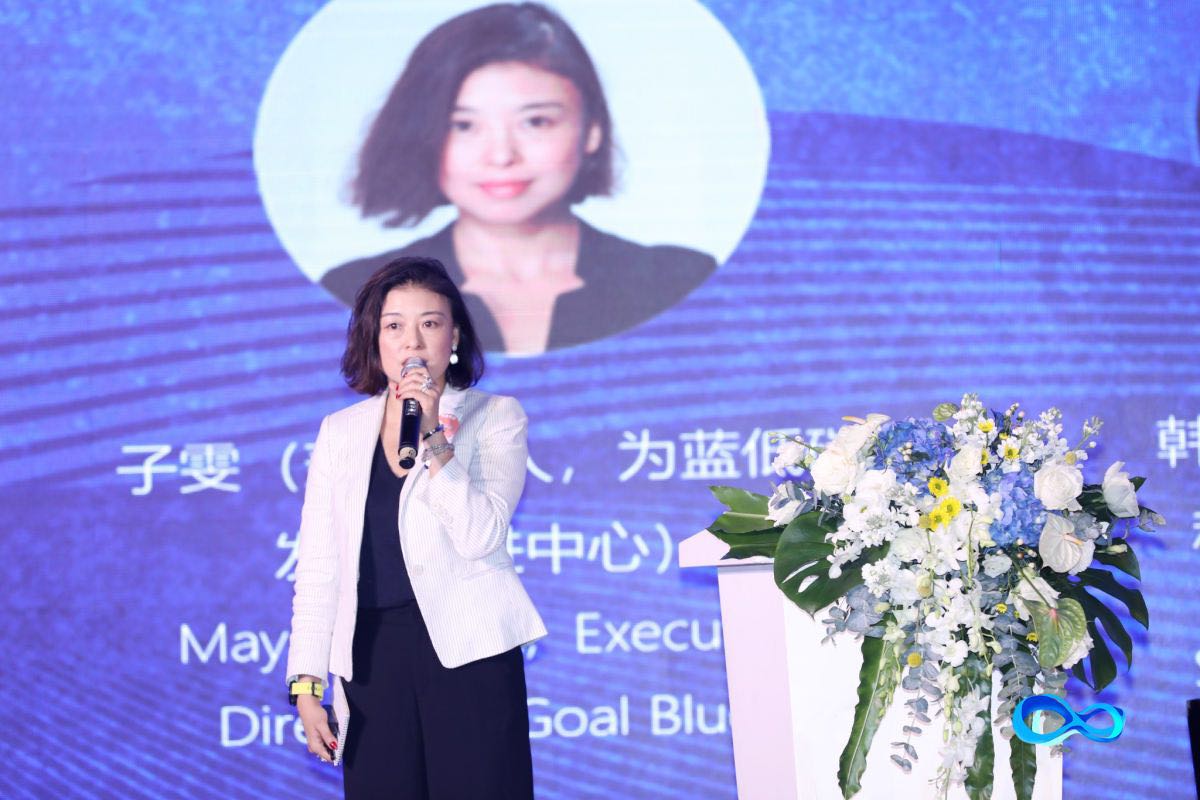 In the economic downturn, according to thedata of the National Bureau of statistics, the growth rate of retail sales ofdaily products keeps raising. As the first category of daily consumption, fastmoving consumer goods have always absorbed and adopted boldly the latestmarketing methods, interaction with consumers directly. Li Jiaqi, the bestlipstick salesman, once made 5,000 sales in 3 minutes through Taobao livebroadcast, with a sales volume of over 6 million. People's dining table is alsoquietly changing by the new pattern of "Fresh hema". On the contrary,the marketing of fishery and sustainable aquaculture products that we payattention to, are still relatively conservative.
According to the data of the National Bureauof statistics and the <Research Report on sustainable fishery consumptionbehavior in the first-tier cities in mainland China>, GoalBlue found thatthe consumption behavior of the new generation of consumers is more advancedand the consumption concept is constantly changing. Today's consumers pay moreattention to their own health and their families' health, and they also paymore attention to product quality in their choice of consumption. Afteranalysis, GoalBlue thinks if we can use the latest marketing methods to attractconsumers in new and interesting ways, so that consumers and sustainable aquacultureproducts can have direct interaction and cognition.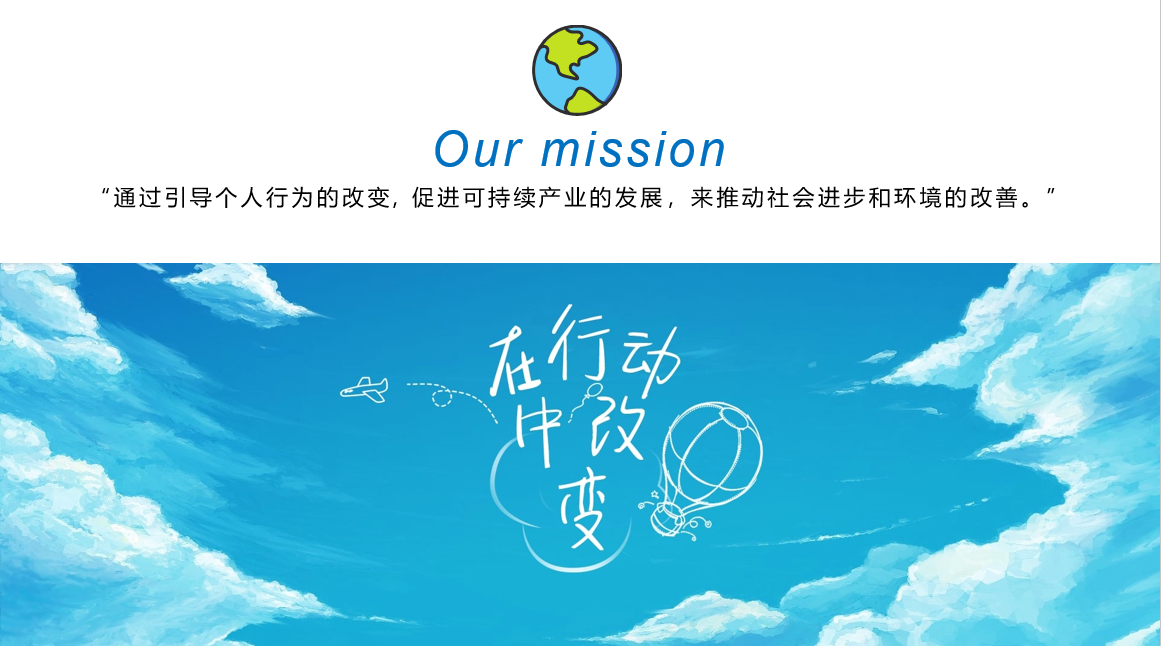 GoalBlue has always been committed to promote sustainablelifestyle through providing guidance of responsible consumerism propensity, lowcarbon commute and healthy diet to eventually reduce GHG emission and protectocean, and has long been devoted to the attention and insight of consumers,timely catching the latest trends and changes in the market. This time, GoalBlueallied with China Blue, designed a 20 day practice with sustainable tilapia asthe starting point of communication. First of all, in terms of conceptpublicity, many internet celebrities and new force celebrities responded to GoalBlue'scalling, and have exerted their influence to promote sustainable aquacultureproducts. At the same time, GoalBlue monitors consumer feedback in real time tomatch the next action strategy in time. After receiving large volume ofcustomers' requests for purchasing channels, GoalBlue chose Taobao live, a veryhot and popular sales mode. Consumers can learn about the trial feed of theanchor online in real time, and transfer to the store to learn more productdetails in the first time. The live broadcast activity has been promoted fortwo consecutive weeks, and the daily average flow of enterprises' stores hasincreased nearly 12 times, the sales volume has increased 20 times. This willgather accurate and high-quality consumer groups for enterprise stores in ashort period of time, and expand the next operation and promotion of theenterprise.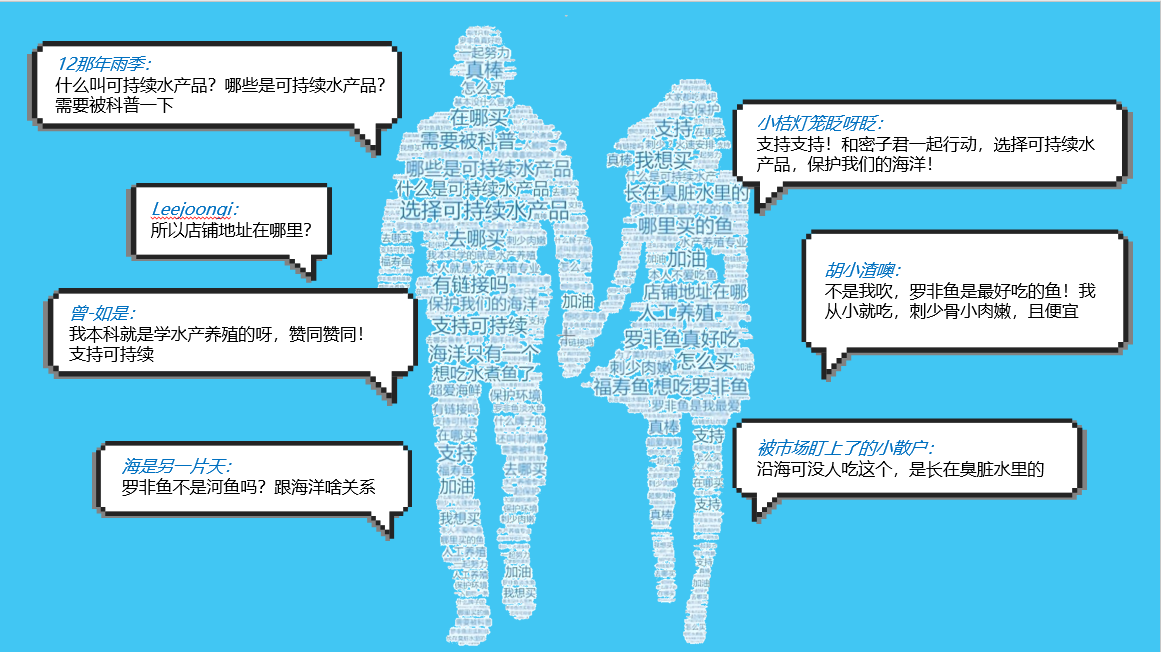 The results of this practice has confirmedthe inference of GoalBlue. In today's consumption situation, new and activemarketing methods will be more popular towards consumers, and can establishmore direct contact with consumers. GoalBlue is also willing to share the mostfront-end information of the studied consumers with the industry, and guide thetransformation and upgrading of the industry with consumers as the drivingforce. Therefore, it can help fishery products, especially sustainable fisheryproducts, to be better understood and welcomed by consumers, so as to protectthe environment and ocean health.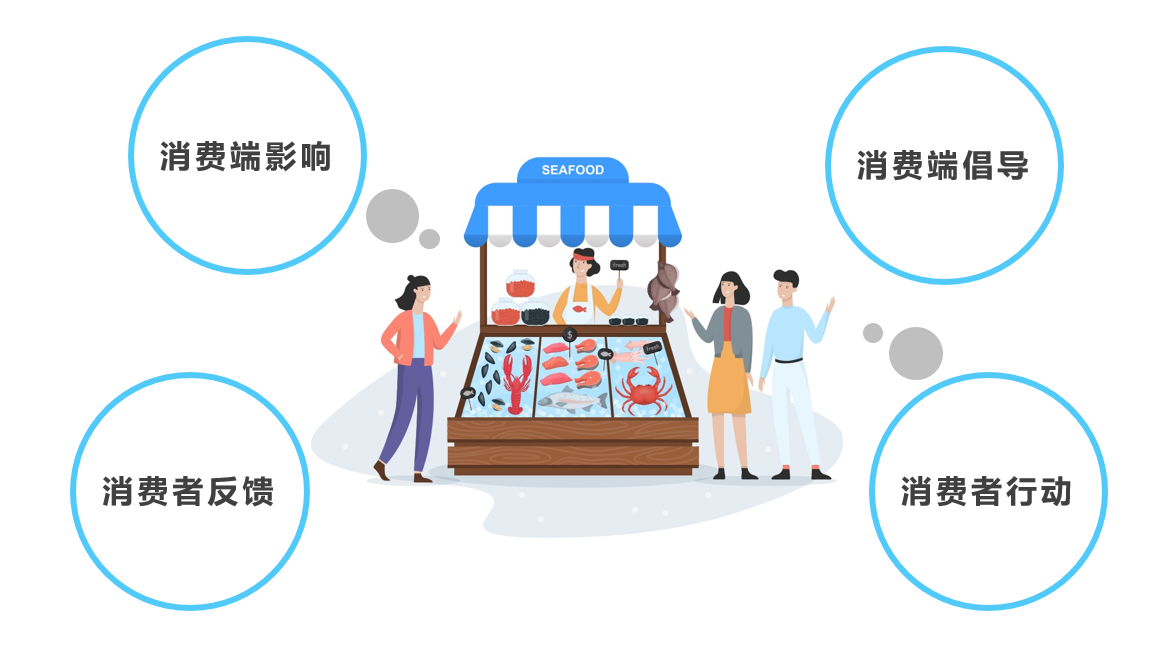 The forum will last from 29th to 31st, andsix parallel sub-forums will be set up to exchange and discuss cases andcutting-edge developments in sustainable fisheries, ocean pollution control,coral reef conservation, marine biodiversity pr