GoalBlue held a Green Valentine's Day party on August 10th, ,and everyone had a great night.
GoalBlue has been promoting sustainable lifestyles, and encouraging people to reduce carbon emissions through consuming less red meat, more fruits and vegetables, avoiding food waste and clean commuting for over 3 years. The theme of this party is to go green on Valentine's day, which is also demonstrating our conception of environmental protection.
People who came to the party were guided to our specially designed signature board which shaped as tree branches, where they could leave their fingerprints as tree leaves. This is not only a sign-in ceremony, but also a symbol, which means the environment will be protected with the efforts of everyone.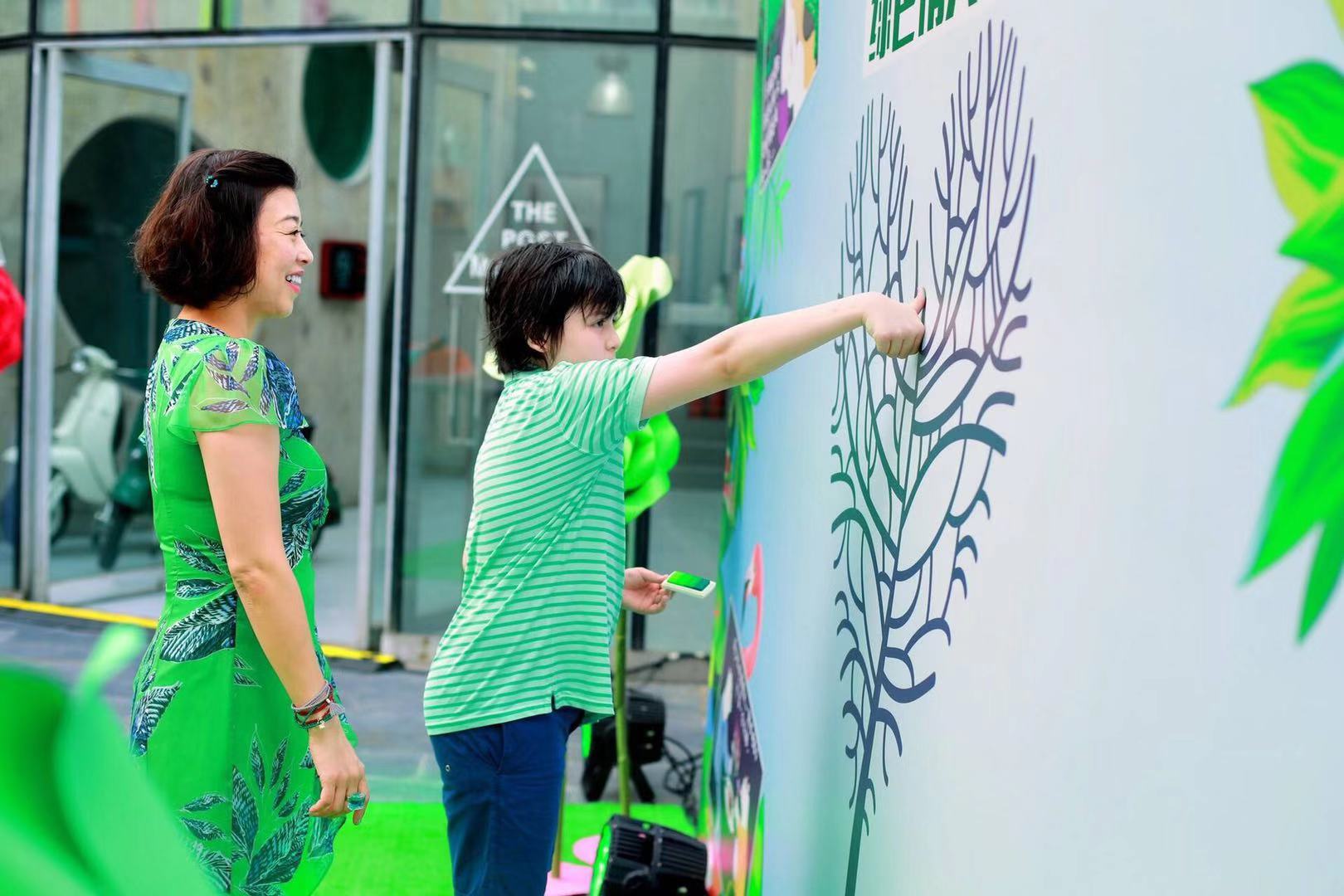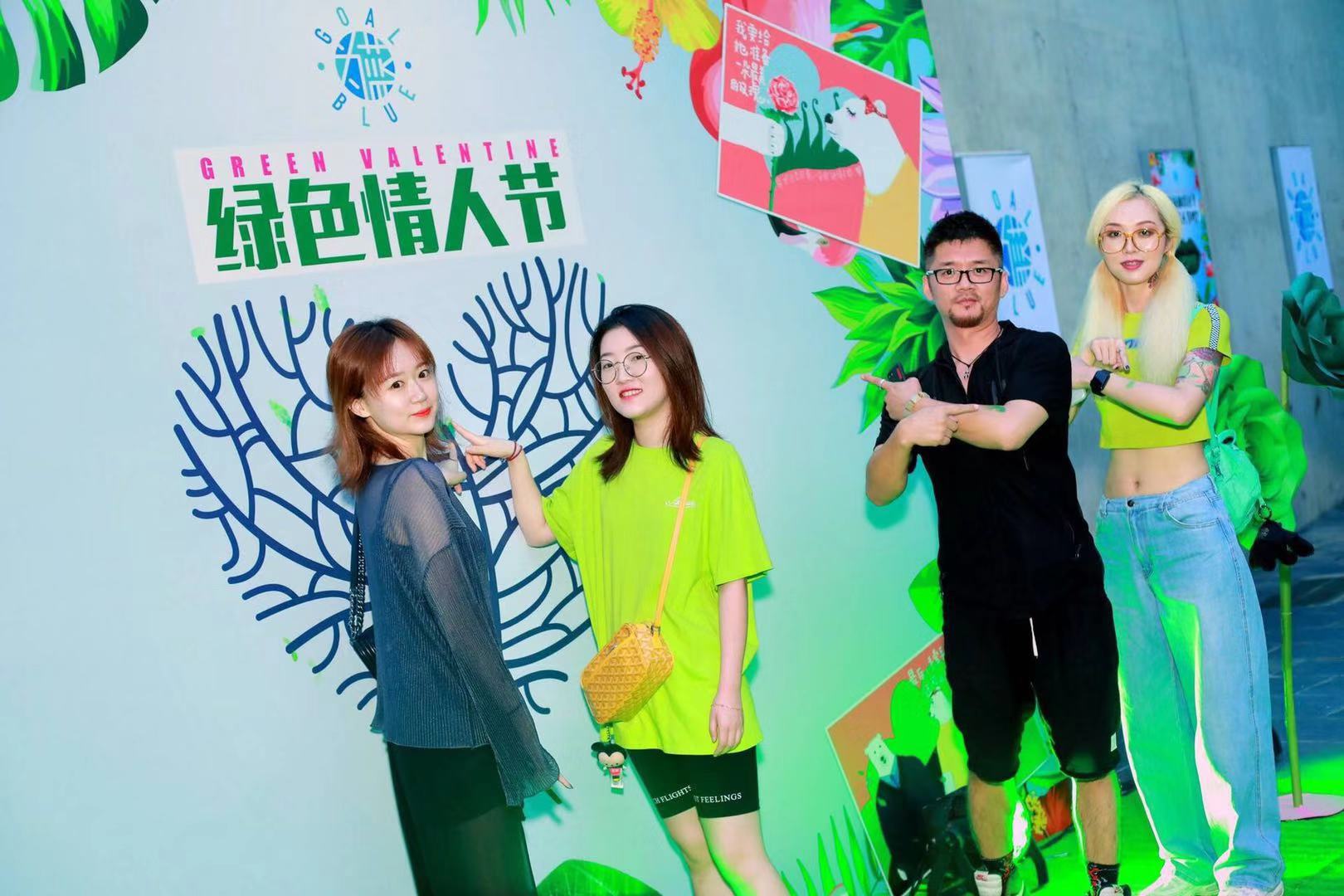 We prepared a variety of delicious drinks and fruits. Summer is getting hotter every year, we want to remind everyone to eat more fruits and vegetables. Compare to the red meat, the growing and producing processes of vegetables and fruits create less carbon footprints therefore they are more beneficial for our environment. In addition, we also recommend consumers to choose seasonal and local fruits and vegetables. These kind of products are not only environment friendly but also more fresh, for such food avoid long-distance transportation and preservation.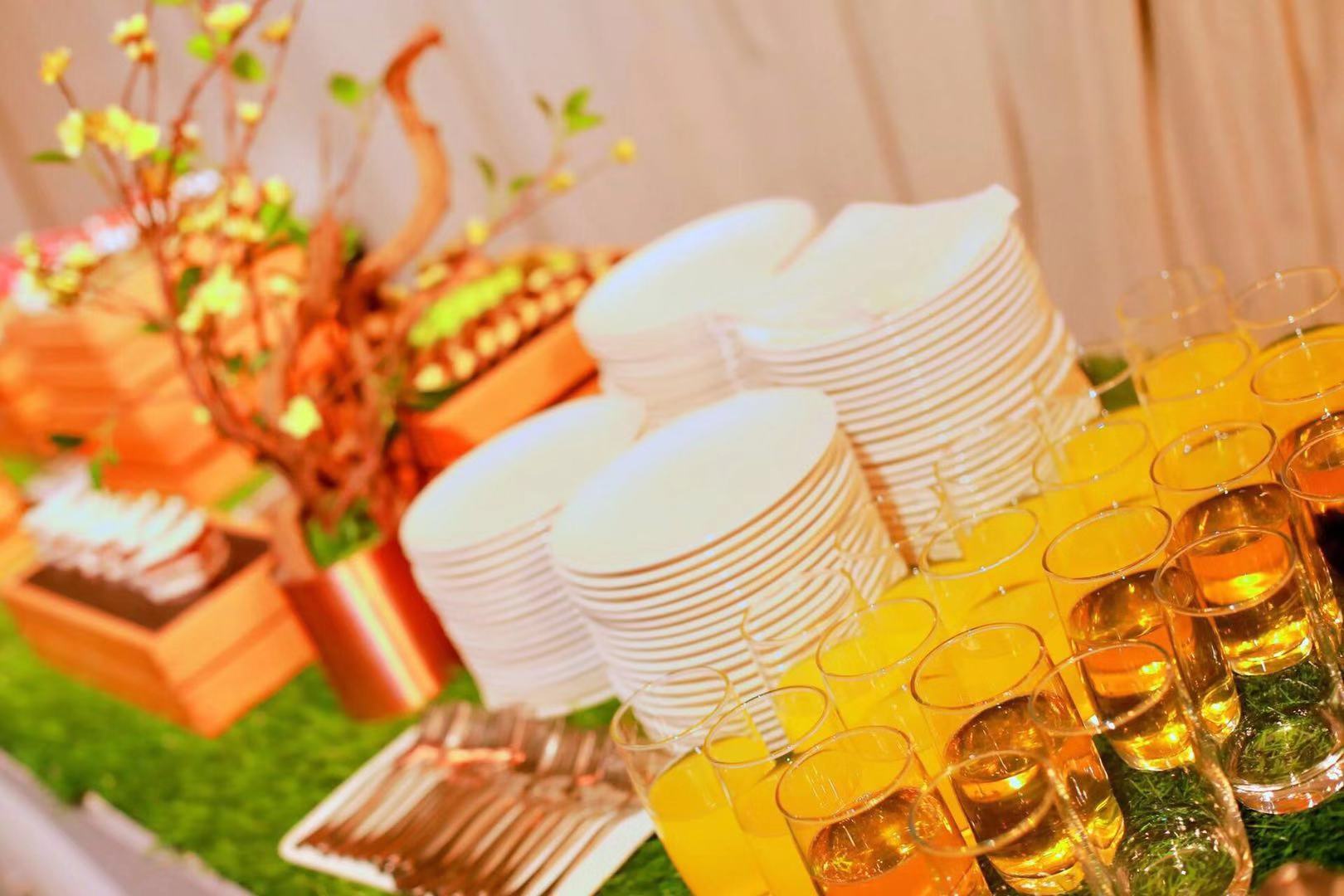 The party began with a series of dances from the Cat's Corner studio. The dancers performed passionate and delightful swing dances, which physically and emotionally infected our guests to dance with the rhythm.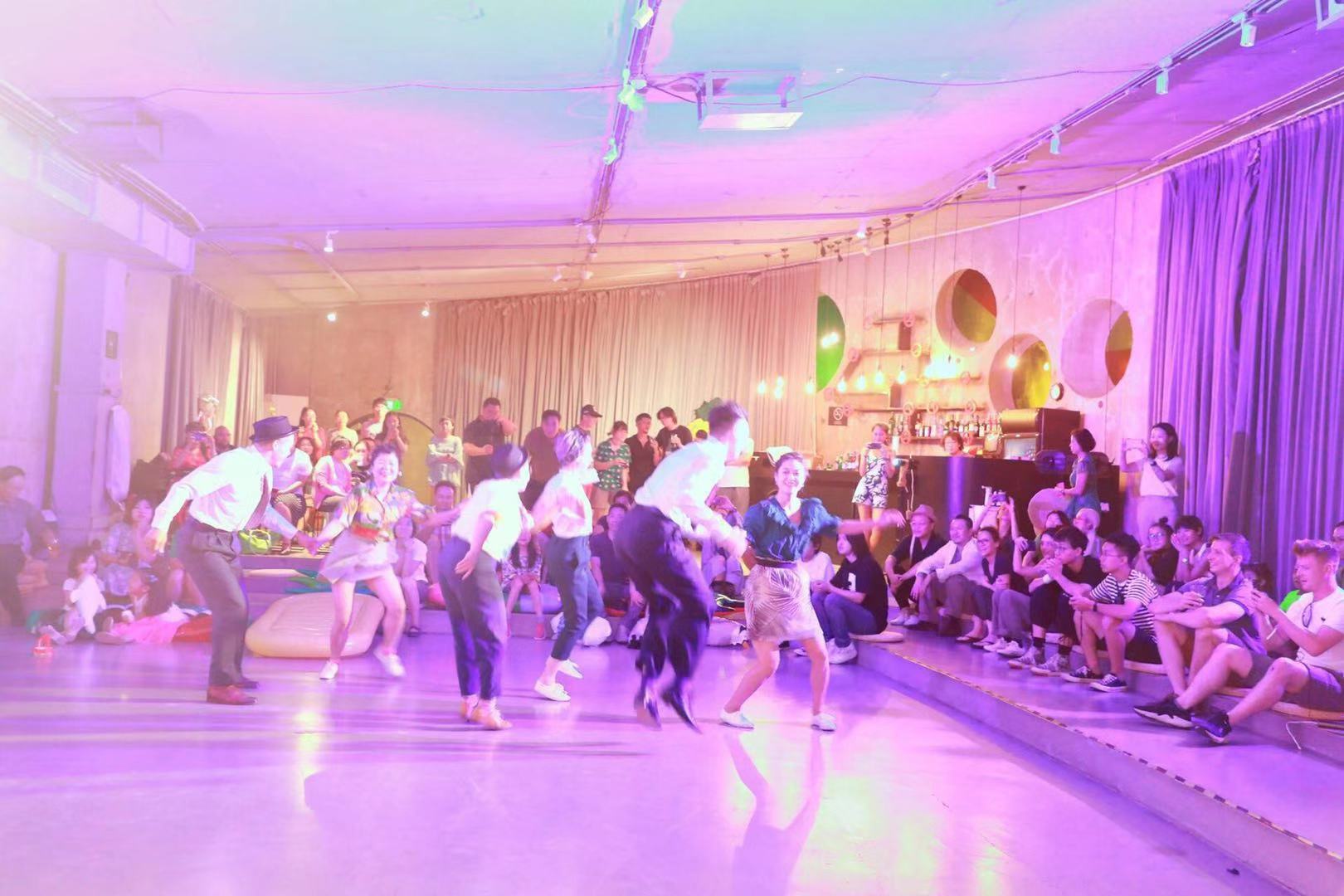 And the bands, Tan Lijun, Multilateral Graphics and the Black House, brought the first climax of the party.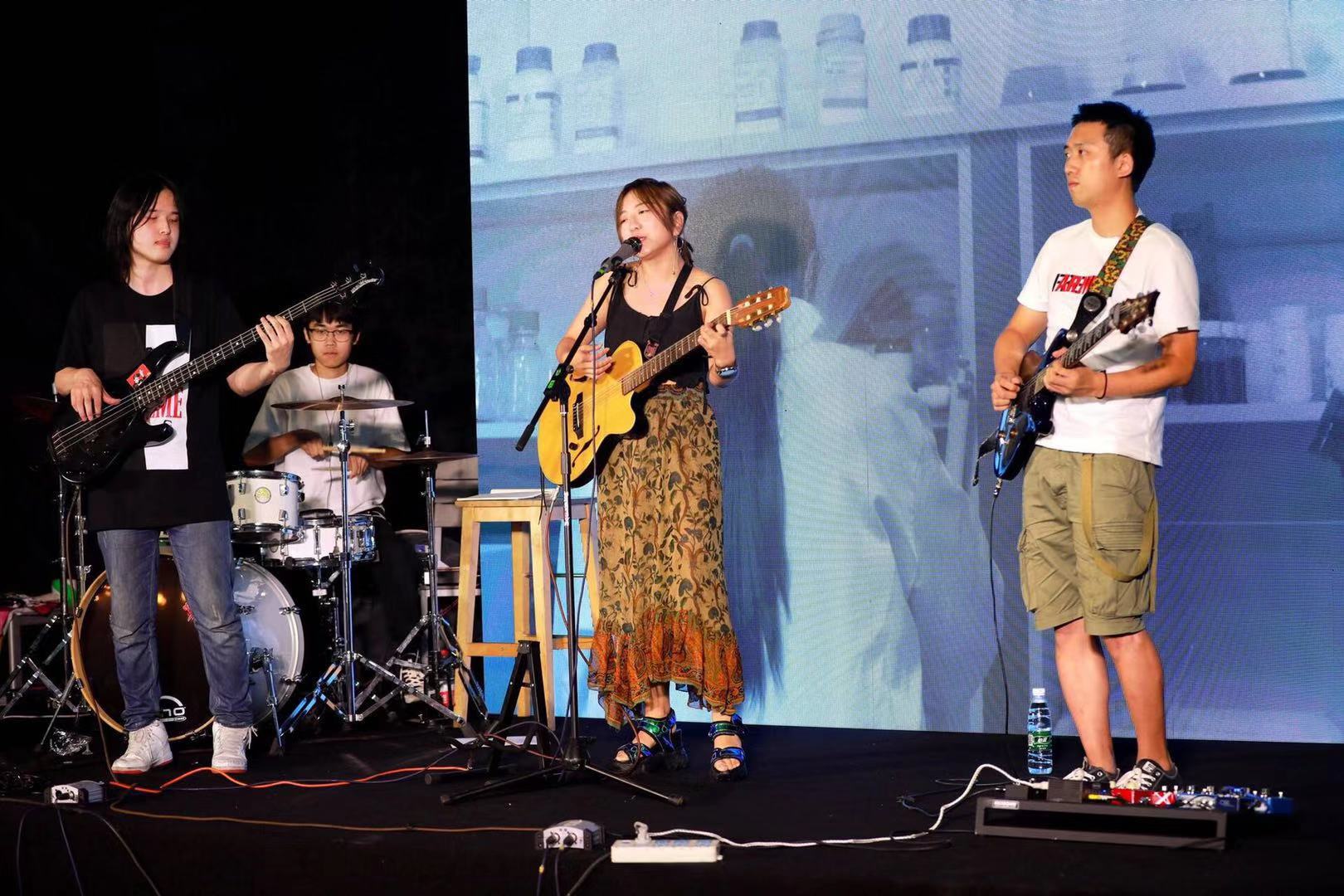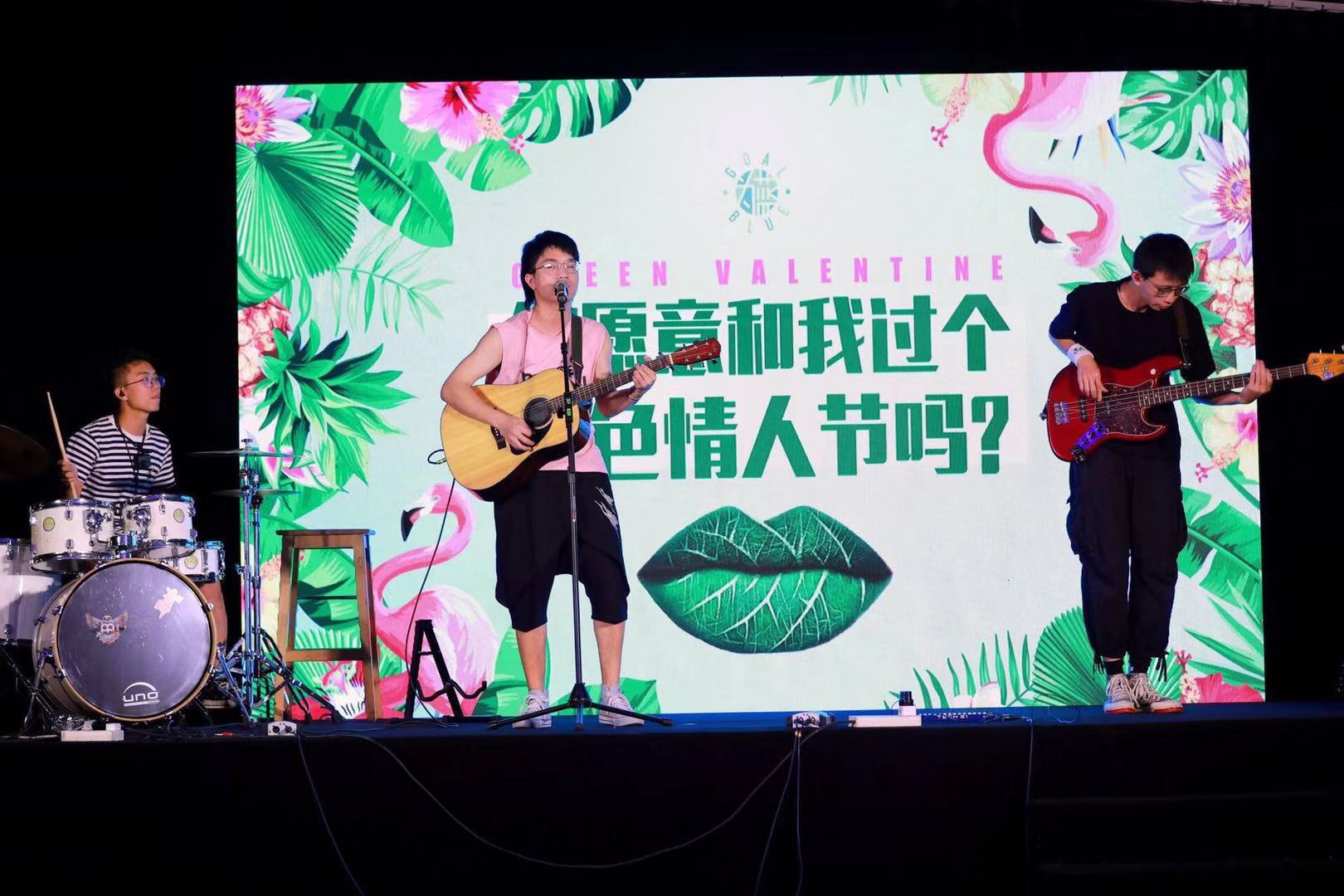 Lijun's song is full of her thoughts about natural environments , which called the resonance of everyone to value our nature and treasure what it offers to us. Songs from the famous rock band, the Black House, also received warm applause from the guests.
We prepared couple games for our guests and they In the game "listen to the song, guess the name" Mr. Mac fought with five other opponents and won for three times. And one prize was won by a foreign friend with the help of others.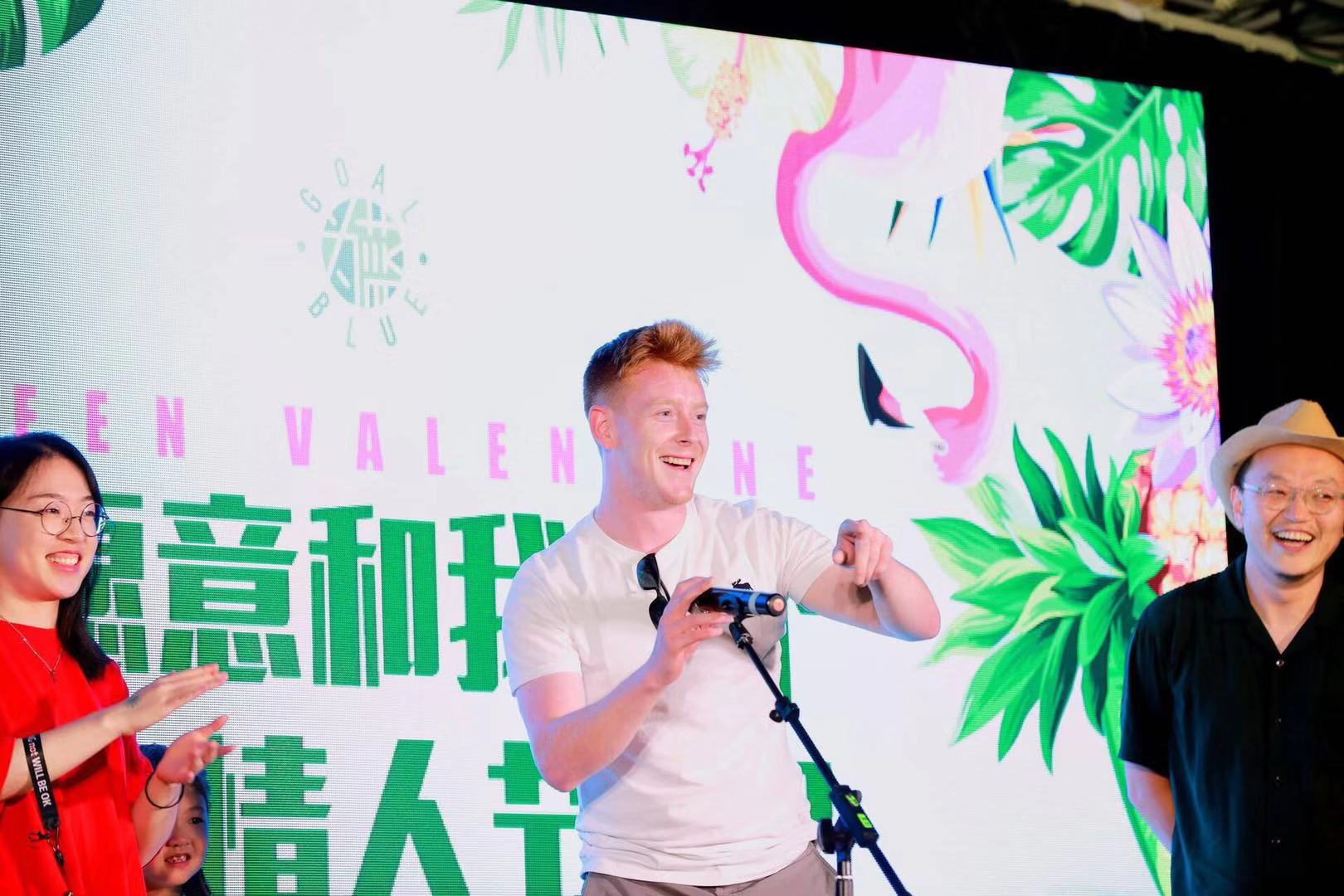 The most special part of the game was the prize for winners : eco-friendly bags which were made from recycled plastic bottles! Our guests were surprised by such gift, they thought that it was unique and very meaningful.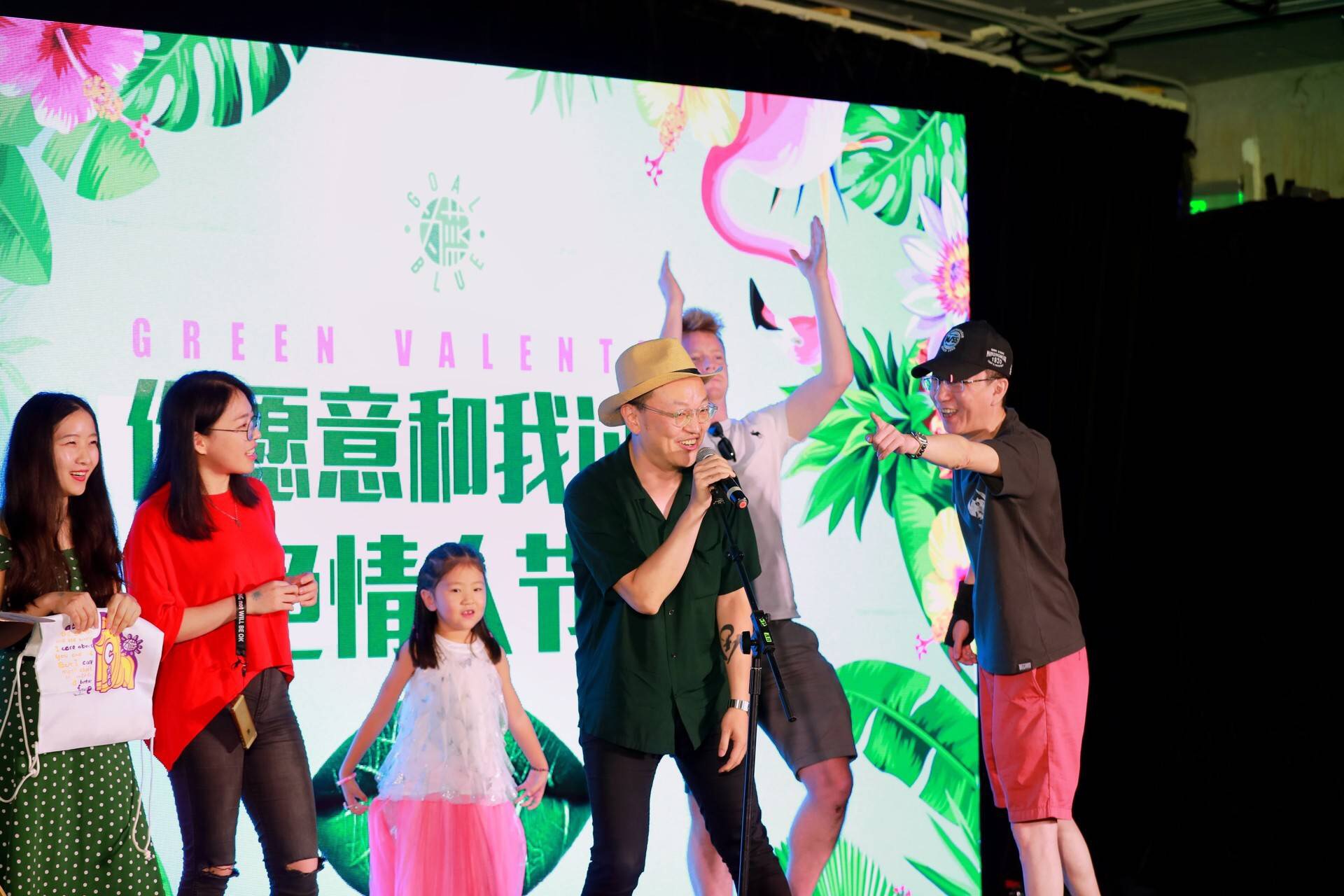 On an ordinary Valentine's Day, boys like to express their love to girls by giving a bunch of flowers. However, these flowers are usually transported from distant origins, packaged with layers of wrapping paper. They consumes a lot of resources but only used for one time of the day.
On Green Valentine's Day, we encouraged people to express their love through one single flower, or a bouquet of fruit instead of a bouquet of flowers, also use less wrapping paper for gifts.
We hope people can show their love through "green" ways not only on Green Valentine's Day but also every holiday, show love to our earth. It's the small things in your life that make differences, choose sustainable lifestyles, and go for change.