#Ride for TA# by Mr. Huang Xiaoming Social Media Campaign
On 31st March 2017, GoalBlue collaborated with Mr. Huang Xiaoming launched an online social media campaign—"Ride for TA", for promoting clean commuting program across Chinese cities. We aim to encourage more people to cycling, and participate the online social media platform discussion by sharing their cycling photos, videos and stories. We set a goal with Mr. Huang Xiaoming together and achieved the goal at the end of the campaign what is planting 10,000 trees in Ala Shan Desert, Inner Mongolia.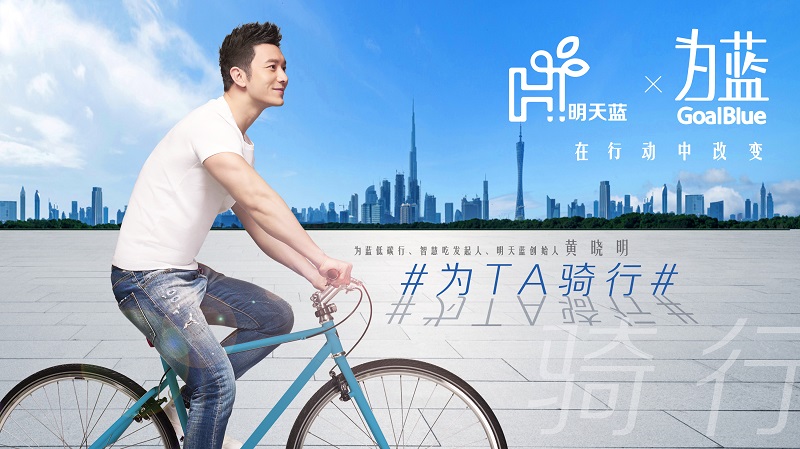 Till 23rd April 2017, the online campaign topics gained nearly 24 million viewership in threew-week time. Over 100 media covered this campaign and also the video filmed by Mr. Huang Xiaoming reached 2 million plays.