Participation in the 4th We Belong Forum for GoalBlue helps promote sustainable lifestyles
On October 12-13, 2018, the domestic environmentalpublic welfare organization "Shenzhen for blue low carbon developmentpromotion center" (GoalBlue) co-sponsored by the 4th We Belong Forum heldin Beijing. Hundreds of social environment promoters, industry leaders from allwalks of life, public welfare organizations and social innovation enterprisesfrom the United States, Britain, France and China participated in the event.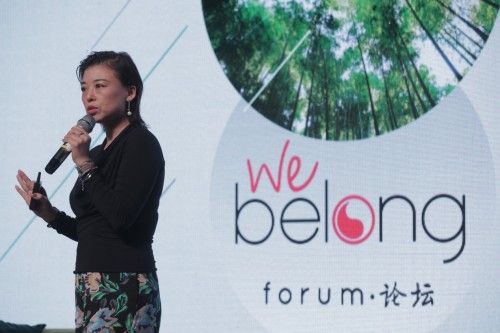 Launched by Nathalie Bastianelli in 2014,the WeBelong Forum is focused on sustainability and a new economic case, withthe aim of sharing the best business experiences and innovative solutions inthe field to promote China's sustainable development.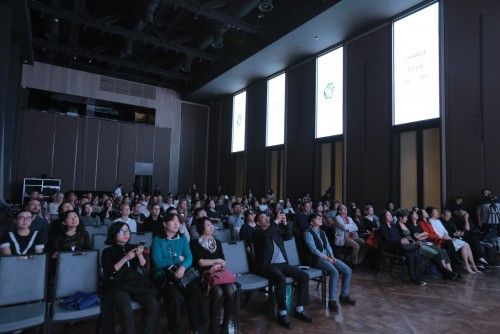 The We Belong Forum, has been heldregularly in China since 2015, calling for more companies and brands to payattention to and participate in the exploration of China's sustainable businessmodel. The theme of this year's We Belong Forum is "Inspire to practiceand create a better future", and will include edible water battles thatreplaces plastic bottles, eco-friendly shoes, breakthrough innovations (salmonskin swashes to eat eco-leather), marine ecological protection, soil cleansing,food selection and environmental protection, zero-waste lifestyle, e-wasterecycling , air purification, business models on how to promote public welfareand social progress and other aspects.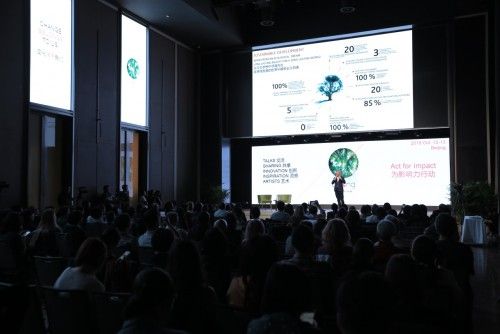 As a public interest organizationdedicated to helping mitigate climate change and marine pollution byinfluencing consumer behavior change, GoalBlue has been an active advocate forthe environmental consumption concepts of Smart Eating, Low Carbon, and BlueOceans.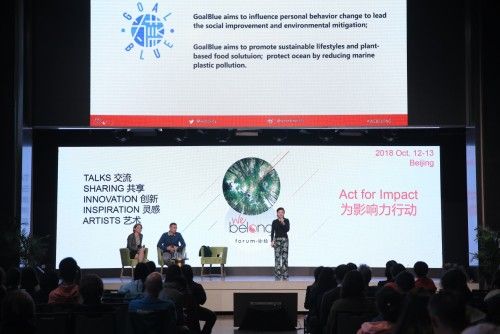 GoalBlue has fully supported the We BelongForum since 2017 and hopes to work with it to enable more Chinese people,especially the younger generation of consumers, to understand the power of environmentallyfriendly consumption and to change their actions to live a sustainable andhealthy life. At the opening ceremony of the event, GoalBlue made a keynotespeech for Blue Founder and CEO Ms. ZiWei, introducing the GoalBlue publicgoals with the aim of promoting social progress and environmental improvement,guiding changes in individual behavior. Through publicity events in variousfields, GoalBlue is now gradually affecting consumers to make "meatlessand happy" choices, rejecting unsustainable decisions in consumptionbehavior, such as plastic lunch boxes. At the "Influence ChangeBehavior" forum on October 13, Mr. Zi said, "To influence consumersto make behavior changes that are conducive to the social environment, we must raise public awareness throughdiverse public welfare campaigns, and provide consumers with ways andrecommendations to practice sustainable living." In this way, consumerscan be effectively encouraged to elicit low-carbon and sustainable consumptionhabits and behavior. To do this, Goalblue set up an "ICARE" platform,providing consumers with convenient and effective practice channels andresponsible environmental protection business solutions such as integration andsymbiosis, closely linked to create a sustainable ecosystem. Through the WeBelong Forum, an international platform for environmental protectionenterprises at home and abroad, environmental practitioners aim to solve socialissues by guiding thinking of common exchanges and exploration, and strive toapply new technology solutions to the public's lives, making them moreconvenient so that consumer behaviour is driven in a healthier, moresustainable direction. For GoalBlue believes in making changes through action.